Chai Seed Berry Blast Recipe
My go to dessert recipe when I'm short on time!
The beauty of Chia Seed Berry Burst is that it is so easy to make and packed with nutrition. I also improvise and play around with the recipe depending on what berries or nuts that I have on the day. Luckily our neighbour has a kaffir lime tree.
Serves: 2 (double up for 4 people)
Prep: 15 minutes
Cooling time: Pop into the fridge to cool before serving.
Ingredients
1 ½ cups coconut milk
2 kaffir lime leaves
1 tsp. vanilla essence
1 cinnamon stick
3 cloves
¼ cup chia seeds
zest of a lime
Pinch of salt
Cup of fresh blueberries or frozen organic berries
1 tsp. of maple syrup or raw honey
1 tbsp. of shredded coconut
1 tbsp. of shredded walnuts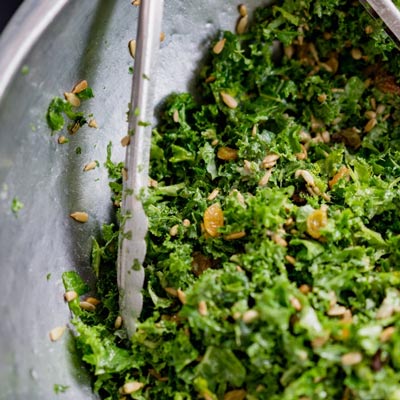 Directions
Combine the coconut milk, kaffir lime leaves, salt, vanilla essence, cinnamon stick and three cloves in a saucepan and heat on low for 10 minutes. Take off the heat to cool.
Remove the cinnamon stick, kaffir leaves and cloves.
Add the chia and zest to the coconut milk and mix well and allow to cool.
Pour into suitable glasses and top with fruit when cold.
Drizzle syrup over the blueberries and mix together with shredded coconut and walnuts.
Nutritional Benefits
Chia seeds are a superfood. They are packed with good fats, vitamin A, D, E and B vitamins, iron, iodine, magnesium, niacin, thiamine and antioxidants.
Blueberries are a good source of antioxidants, fibre, manganese, vitamin B2, C and E.